Dubai Airshow 2019 (#DAS19) – one of the most anticipated biennial airshow event opens on Sunday, November 17th. The event will take place at the Dubai Airshow Site, DWC in Dubai. The airshow will bring aviation manufacturers, leading airlines, and others related businesses together to share announcements about their latest products. Team VT Aviation will be attending the event and will be reporting live about the happenings from the event.
Dubai Airshow 2019 – Static Display
The Dubai Airshow 2019 will feature up to 165 aircraft on display from the entire aerospace industry. The static display will include latest civil, military, business aircraft, and a collection of helicopters from the leading industry manufacturers. Here's what we can expect to see at Dubai Airshow 2019 –
The middle eastern aviation giant Emirates will be showcasing their ultra long range Boeing 777-300 aircraft (in the Opportunity – Orange theme of EXPO 2020), an Airbus A380 (in the Mobility – Blue theme of EXPO 2020), the Airbus Corporate Jet A319-115. In addition, the Emirates Training College's Embraer 500 Phenom 100EV and Cirrus SR 22 aircraft will also be a part of the display. Etihad Airways will be showcasing their Boeing 787-9 Dreamliner product.
Aircraft manufacturer Airbus will be showcasing aircraft all the way from an A319 to an A400M. The following commercial aircraft are expected to be at the airshow –
Airbus A319CJ (operated by K5 Aviation)
Brand New Factory Fresh A350XWB (A350-900) in Fiji Airways colours (DQ-FAI)
A330neo in Airbus colours (F-WTTN)
A330 of Egyptair (as indicated on the website)
A220-300 in Egyptair colours
A320neo in Salam Air colours
A380-800 in Emirates colours (Mobility theme – Blue)
Furthermore, on the military front, Airbus will be showcasing the –
C295 aircraft of United Arab Emirates Air Force & Air Defence
A400M multi-role airlifter
Boeing, on the other hand, will be displaying their Boeing 787-9 Dreamliner (N1015B) in the recently painted "Dreams take flight" colours. This is one aircraft we are excited to see and get some great pictures. Boeing will also be displaying the CH-47F Chinook Helicopter.
Embraer S.A. will be showcasing their E195-E2 Jet most popularly known as "Profit Hunter" in the Tech Lion livery (PR-ZIQ). They will also be displaying the Phenom 300E, Legacy 450 Jet, and other corporate jet variants. The KC390 (FAB2853) is also expected to make its presence at the show.
Gulfstream will be showing its G500 (N507GD), G600 and G650 aircraft (T7-GTS), while Dassault will showcase the Falcon 8X (F-HDMO) and Falcon 900LX aircraft. Diamond Aircraft will be showing a DA400 and DA 62. Hondajet will display their HA-420 aircraft
In addition, the following aircraft are expected t0 be at Dubai Airshow 2019-
De Havilland DHC Dash 8- 400 (Q400) – (5Y-JXI)
Viking Twin Otter Series 400 (C-GVKI)
Cessna Caravan C208B from Grob Aircraft
Bombardier Challenger 650
G120TP from Grob Aircraft
 Ilyushin-76TD from Airports World Company
Calidus Bader B250
The Helicopter Company (Saudi's first commercial helicopter operator that was launched earlier this year will introduce their AW139 helicopter
Motor Sich Mi-2MSB-1
The Kawasaki C-2 Japanese MOD
Bell 429
Bell 505 Jet Ranger X
Dubai airshow 2019 is expected to attract some high profile military aircraft such as –
Airbus A330 Multi-Role Tanker-Transport (MRTT)
Airbus Helicopter – Kuwaiti Police H225
RAF-UK Eurofighter Tycoon
Patrouille de France (Dassault AlphaJet)
Russian Helicopters Mi-38
Russian Helicopters ANSAT
UAE – JAC

UH-60M Black Hawk
AH-64 Apache

UAE Air Force and Defence
US DoD

E-2D
E/A-18G
F/A-18E/F
E-3 Sentry AWACS
C130J Hercules
F-15E Strike Eagle
F-16D Fighting Falcon
F-22 Raptor
F-35 Lightning II
KC-10 Extender
KC-46A Pegasus
MH 53 Sea Dragon
MV-22B Osprey
This list is looking great and we can't just wait any longer to head to the airshow venue and capture these birds on our cameras.
Dubai Airshow 2019 – Flying Display
The airshow will feature the flying display every afternoon between 2 PM – 5 PM. Besides being the eye catcher of any airshow, the flying display is an impressive way for manufacturers to demonstrate their aircraft abilities to the global aerospace industry as whole.
We'll be covering the flying display and sharing them on our social media channels. Get ready to watch the action!
The aerobatic displays will be from –
The French Air Force Patrouille de France who are returning back to #DAS19 after 2011
UAE's Al Fursan team
The world's only aerobatic airline, UK-based display team "the Blades" will be performing at the event as part of their extended visit to the UAE
Airbus A330neo (Airbus livery)
Boeing 787-9 (Dreams take flight livery)
Motor Sich Mi-2MSB-1 helicopter
Mi-38 from Russian Helicopters
ANSAT from Russian Helicopters
On the defence side, the aerobatic displays will come from –
French Air Force – Dassault Rafale
Royal Air Force – Eurofighter Typhoon
UAE Ministry of Defence – Mirage 2000 and F16
Some of the key events of the Dubai Airshow 2019 event will be –
Air Race E set to make history at Dubai Airshow
Air Race E, a pioneering electric air racing series headed by international air racing promoter Jeff Zaltman, is set to unveil the world's first electric race plane at the Dubai Air Show. The plane will be unveiled on a static display in association with the series' Official Founding Partner, Airbus, on the first day of the airshow.
De Havilland Canada to showcase JamboJet 90-seater Dash 8-400 aircraft
This will be De Havilland Canada's first appearance at the Dubai Airshow since the Dash 8 aircraft program was acquired by Longview Aviation Capital, and re-launched as De Havilland Canada in June 2019. During the biennial event, De Havilland Canada will showcase a Jambojet Dash 8-400 aircraft.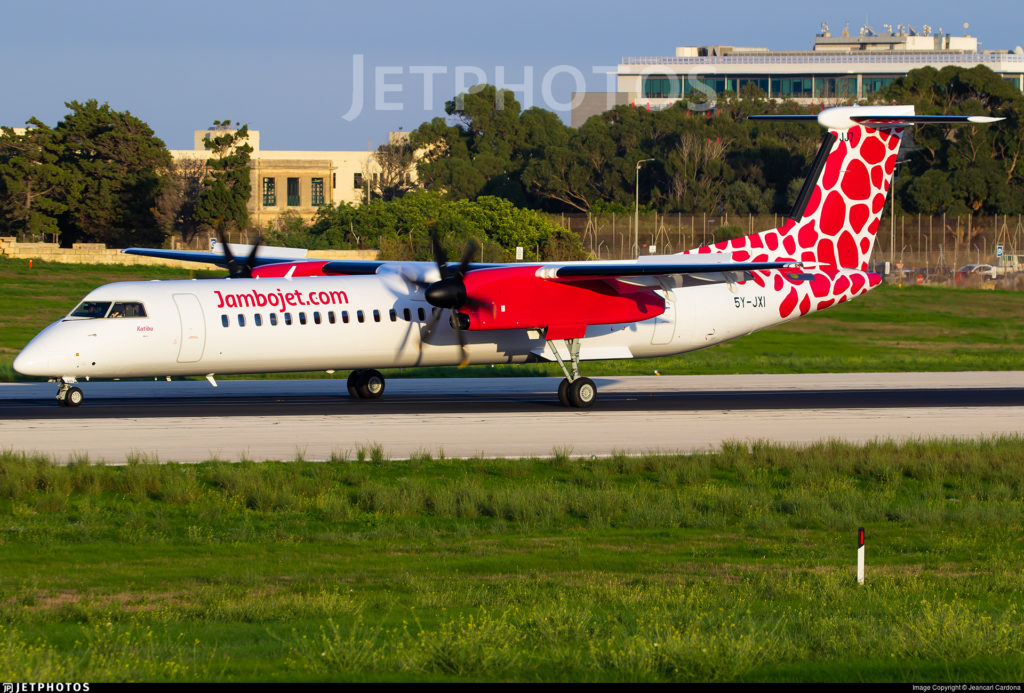 Launching MI-38 Helicopter in the International Market
The
Russian Helicopters Holding Company
(part of Rostec State Corporation) will make the first foreign presentation of its newest Mi-38 civilian helicopter. The rotorcraft featuring a luxury cabin will be showcased at the static exposition, and will also take part in the flight program.
Introduction of the light ANSAT Helicopter
The Russian Helicopters Holding Company will also be introducing the light ANSAT Helicopter into the Middle East market. Earlier in June, the aircraft made its European debut in Le Bourget (#PAS19). The corporate version of the rotorcraft will take part in the flight program of the show.
Stay Tuned …
Overall, we expect Dubai Airshow 2019 to be an action packed event. Not to forget, the orders from airlines, the heartbreaks, the suspense and what not! Stay tuned to our website for regular updates from the event. Watch the ticker on the first fold of our website home page for instant updates from the event. Also, stay tuned on our Instagram, Twitter, and Facebook pages for exclusive updates and pictures from the event. Don't forget to Follow/Like us on our social media pages.
What are your expectations from #DAS19? How do you see this year's event going forward? Drop in your comments below. If you are at #DAS19, let's meet up over a cuppa' coffee!
Check out the album from Dubai Air Show's Day 1 here:
Dubai Air Show 2019 at Al Maktoum International Airport, Dubai