India's National carrier Air India is all set to fly to new destinations starting February 2020. The airline has announced it's operations to Doha and Stansted as new destinations. The airline will also add an additional service on the existing Mumbai to London Heathrow route.
Last year, Air India had commenced operations to cities like Nairobi, Kuwait and Colombo from Chhatrapati Shivaji International Airport, Mumbai and Stansted from Amritsar. We at Victor Tango Aviation were thrilled to be invited and be a part of the inaugural events. The airline has seen a positive response for these much needed sectors. Air India also had plans to start a direct flight between CSMIA, Mumbai and Hong Kong. However, due to the ongoing Novel Corona virus situation, the launch of this flight has been delayed. As a precautionary measure, Air India has even suspended operations to Shanghai and Hong Kong from other airports in India.
Air India to Doha
Air India's new route from Mumbai to Doha will commence starting February 20, 2020. It will be a thrice weekly service operational on Tuesday, Friday, and Sunday. The airline will be flying the state-of-the-art, Boeing 787 Dreamliner on this sector. Fight information is as below:

Air India to London Stansted
The direct flight from Mumbai to London's Stansted will also commence operations from February 20, 2020. The onward flight from Mumbai will operate on Monday, Thursday and Saturday. The return flight will operate on Tuesday, Friday and Sunday. Flight information is as below: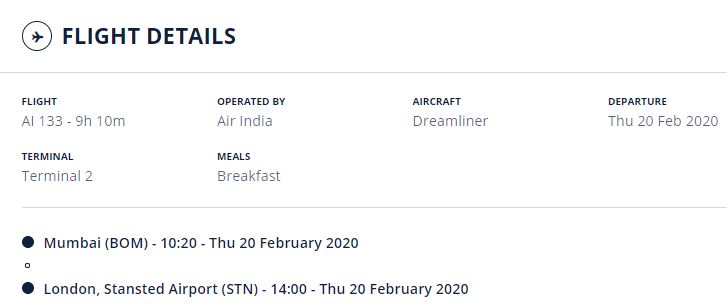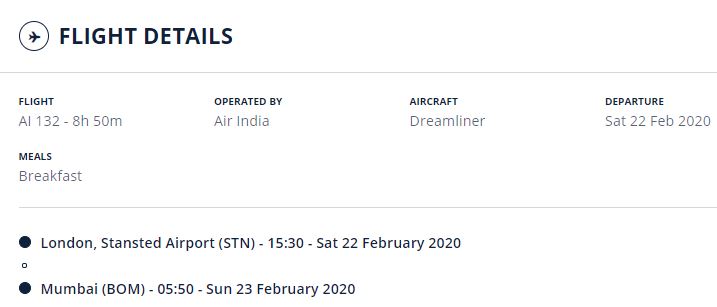 Frequency increase to London Heathrow
The popularity and demand for London flights has increased over the past few months. This makes Air India to add a second flight to London's Heathrow Airport. This flight from Mumbai will be on the Boeing 777-300ER, three times a week. Flight information is as below: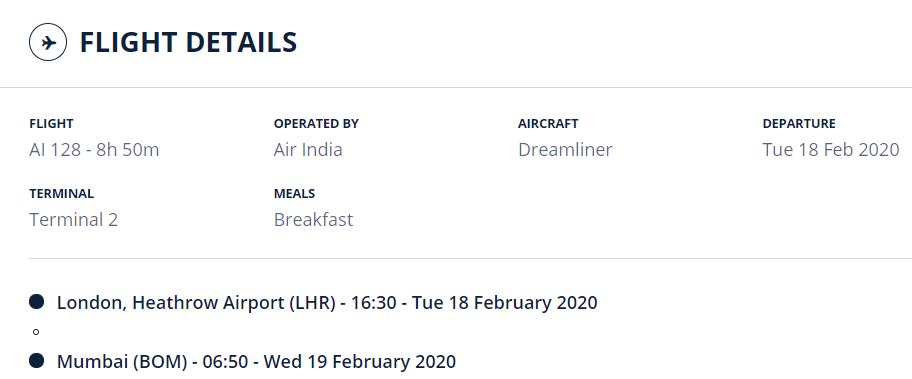 We wish the airline all success for the inaugural of these new routes. We sincerely believe passengers can now get the experience of flying the "Palace in the skies".
Picture Gallery