British Airways took delivery of their first Airbus A350-1000 aircraft in late July 2019. BA has an order of 18 A35K aircraft with Airbus. British Airways has 4 A35K aircraft in the fleet (at the time of writing this article) registered as G-XWBA/B/C/D.
British Airways announced their first 4 A350 destinations – Dubai (DXB), Toronto (YYZ), Tel-Aviv (TLV), Bengaluru (BLR) even before they began scheduled services with the aircraft. Bengaluru becomes the first Indian airport to receive the Airport to receive the Airbus A350-1000.
From 1 January 2020, the A350 replaces the Boeing 777-200ER. Between 27 October and 31 December 2019, BA operated the Boeing 787-9 aircraft. The Airbus A350 features the new business class known as "Club Suite". The Club Suite is a 79″ fully flat-bed seat, and comes in a 1-2-1 configuration with direct aisle access. The Club Suite offers 40 per cent extra storage space which includes a unique table designed to be adapted for working, eating and sleeping.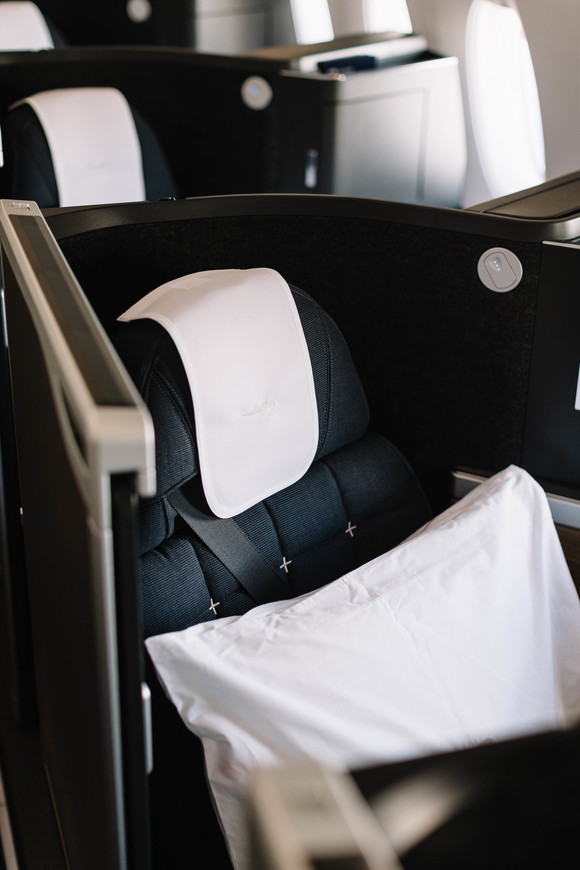 The BA A35K will have 56 Club Suites, 56 World Traveller Plus (Premium Economy) seats, and 219 World Traveller (Economy) seats taking the total count to 331 seats. Being a premium heavy destination, this equipment change brings a 20% total capacity increase from the earlier offering.
Being the only A350-1000 operator to India, we at #teamvtaviation wanted to catch a glimpse of the aircraft. A quick weekend drive to Bangalore, we got to see the British Airways Airbus A350-1000 departing out of Runway 09 headed back to London Heathrow. The early morning sunlight illuminates the fuselage as the A35K lifts off gracefully into the skies.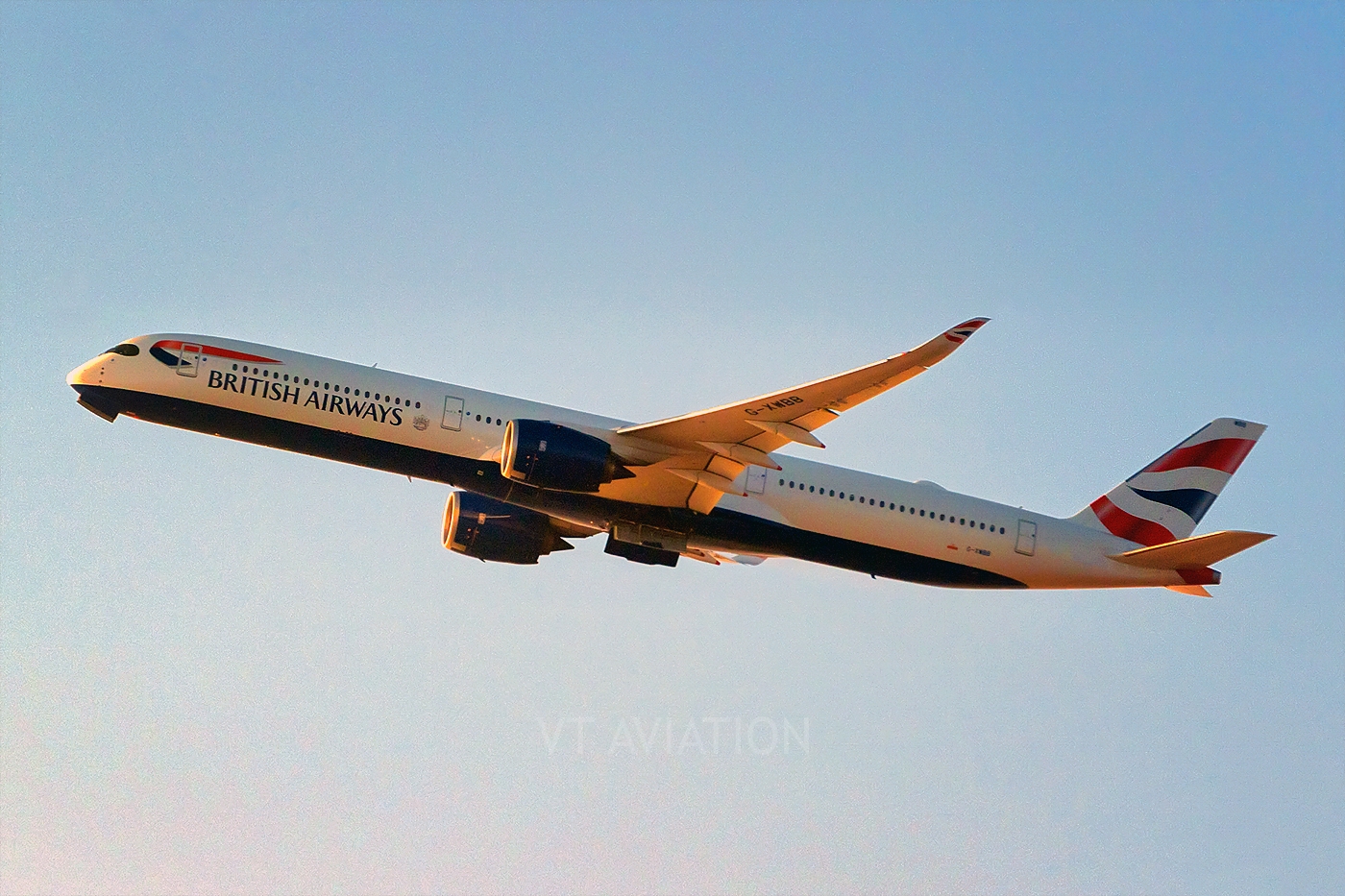 We can't wait to welcome the Airbus A350-1000 to CSMIA, Mumbai and get up close with her! The second set of A350 routes are all focused and catered to the US market with flights scheduled to Washington Dulles, Philadelphia, Austin from 29 March, and Boston from 1 August. Let's hope BA considers Mumbai (BOM) in the next set of A350 routes.
Have you spotted the BA A350-1000? Do you plan on flying the A350 to any of the new routes?